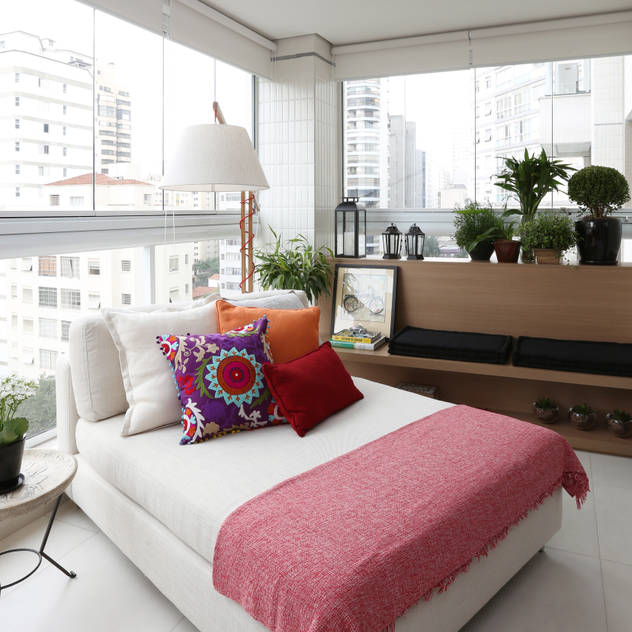 This home screams, "don't shy away from the brightest and bold colors." Learn how to make it work for your home. There are links to similar products you can buy locally.
In a profile of over 1,000 images, this unassumingly simple image of a day bed in a high rise apartment in Brazil slithered its way into my heart for reasons unknown. Is it the teasing laid back character of the chaise? Do you have the same thoughts – day dreaming about lounging in this plush bed with a cup of tea on this lazy monsoon afternoon?
I tried digging more information about this project in vain except pictures of this colorful apartment. I love it when one breaks the rules.
Purple lamps? You bet.
Orange chairs? Are there any more surprises, you may ask.
Yes, around every corner in this home.
There is no bar on color.
So, let's throw caution to the wind and take a tour of this colorful apartment for I'm not sure when we will get to one see a more representation on the color wheel as this one.
The architect knew very well what colors they were playing with. Purple and Orange is such a fresh combination. This apartment was built in late 2014. Looking back, it was around the same time, we were beginning to do our interiors. And, I remember clearly how colorful pendant lamps were the rage then. I have a pair of chrome and Orange in the hallway on first floor. Isn't it funny how trends globally are almost the same?
If you like the looks, you may replicate it if you are in the process of renovating a room. I have added Shop the look links beneath every room with products that can be sourced locally. So, sit back and enjoy.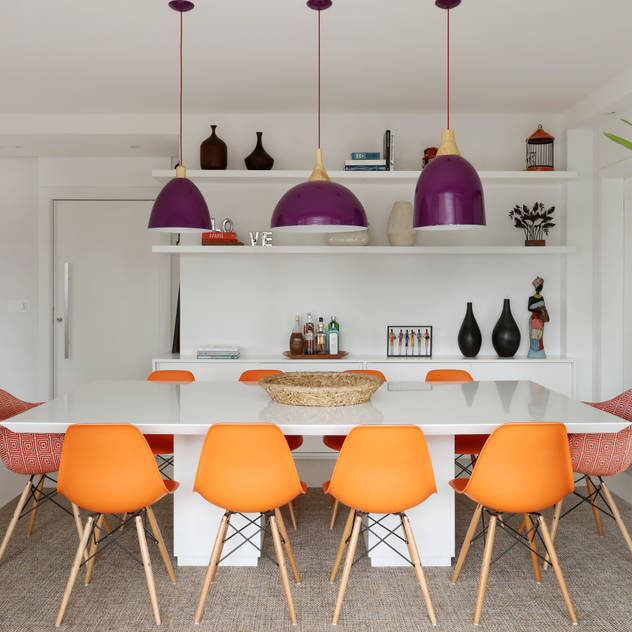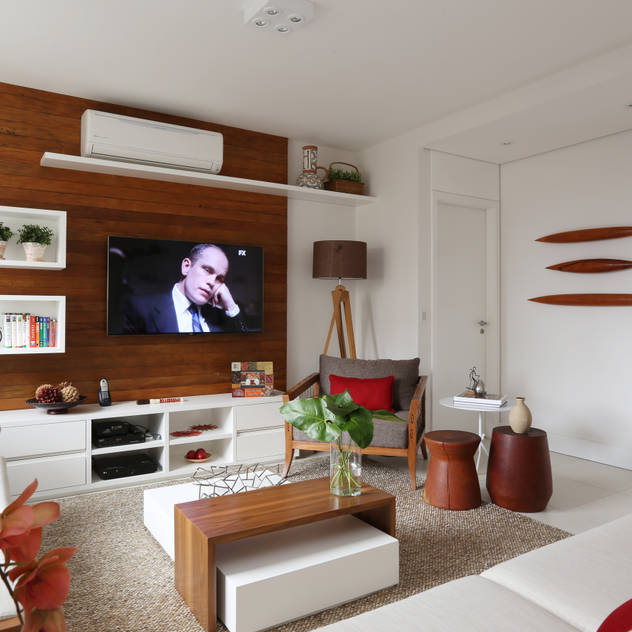 Shop the look: Tripod floor lamp | One seater chair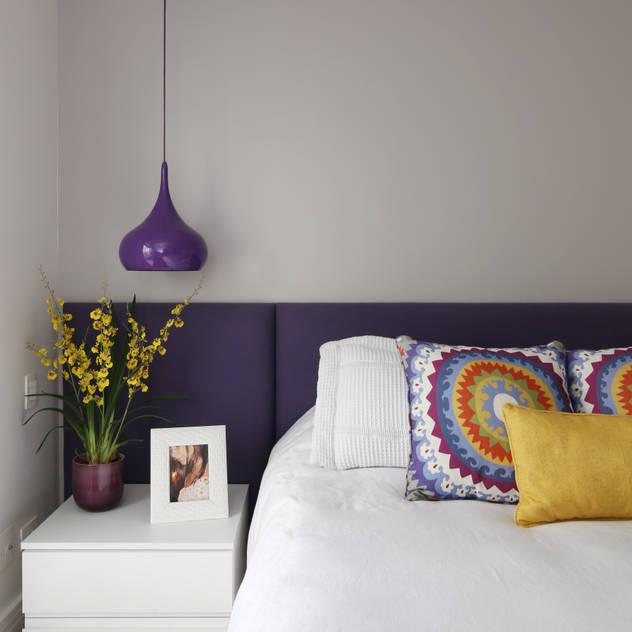 Shop the look: Bedside table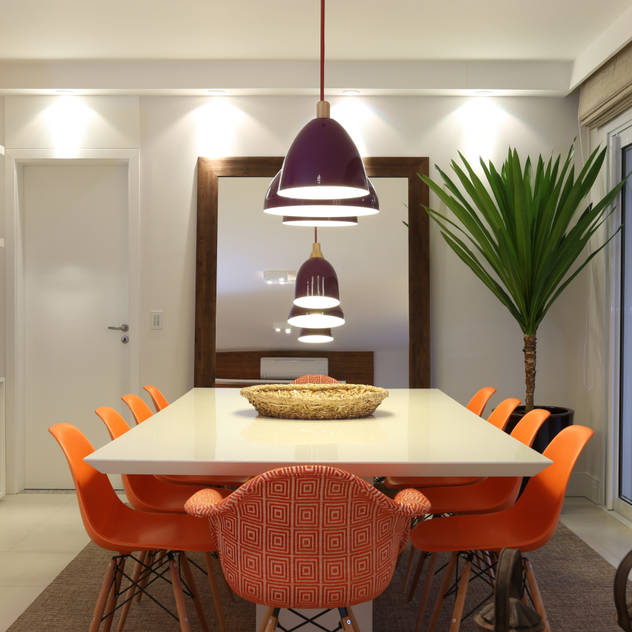 Shop the look: Orange chairs | Purple pendant lamp | Artificial palm tree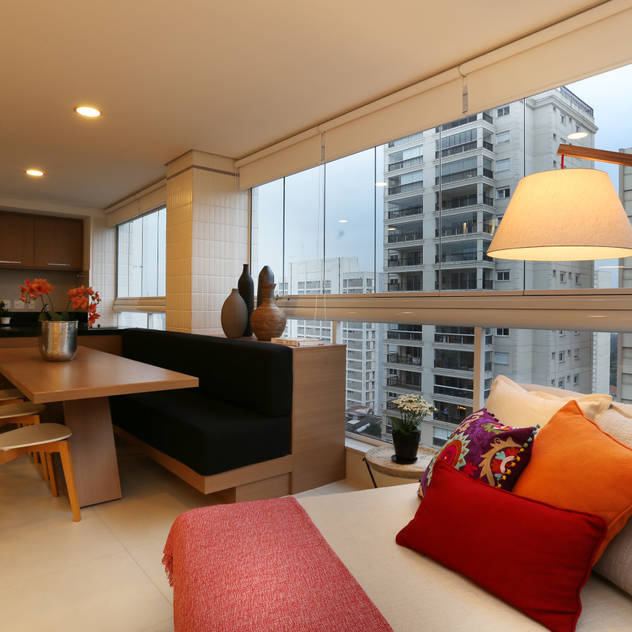 Shop the look: Bohemian cushion | Plain Orange cushion cover | Maroon bolster cover | Daybed with mattress
Image courtesy: Homify