OK, so I wanted to buy two pieces of 16*16 cushion covers online for my black sofa in the living room.
How tough can it be?
I went to Amazon as I usually do and looked for cushion covers in light colors with either abstract or floral patterns.  I thought I should be done choosing and ordering in less than 30 minutes.
But, I wasted two precious days.
Yes, you read it right.
There are only two possible explanations: either I'm so jobless, or  I'm so indecisive.
But, it was neither. The real reason?
I was shopping on Amazon. It is as wrong and time consuming as it can get to shop for such things I realized. With regret. I was totally frustrated. Am I that obsessed with patterns?
I'm the one to believe that if I like something the first time, I will go for it, else it will take me forever.
The problem with Amazon is it kind of encourages you to sort things based on "bestselling" and go by "average reviews". Based on these filtering criteria, I found it hard to choose even product that matched what I was looking for aesthetically. None of them were eye-catching enough to buy at first go. If the patterns were alright (mind you, not great), the price wasn't.
Eventually, I ordered something because I had to.
And then, I saw these absolutely beautiful cushion covers on Myntra for the search terms "white cushion covers". I added about 10 of them to the shopping cart for shortlisting; all within 15 minutes. That's how it is done. I went back to A,azon to see if those products were there, and the funny bit? They were there but were either priced higher or did not show up among the top 10 in my search. It's time for Amazon to up the game , filter the fake reviews, and not game the best selling products.
Back to the sofa, a black leather sofa is a little black dress. Accessorize it right with throws and cushion covers for a luxurious look. Dress it up wrong and you have a black monster sitting in the center of your living space hogging the limelight for the wrong reasons. Here are the ones I added to my cart on Myntra.
For a solid sofa, you can go with patterns, florals, or solids of a contrast color. You can style it based on your surroundings or the season. I tend to go the floral way choosing colors based on seasons. During the festive season, it is in jewel, gold or red tones with some embellishments to add to the cheer and glitter. Most are reasonably priced at less than Rs.600 for two 16*16 covers.
Patterned cushion covers: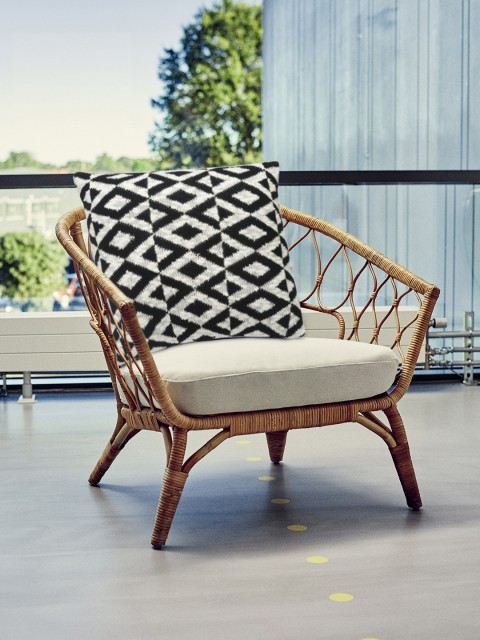 Solid cushion covers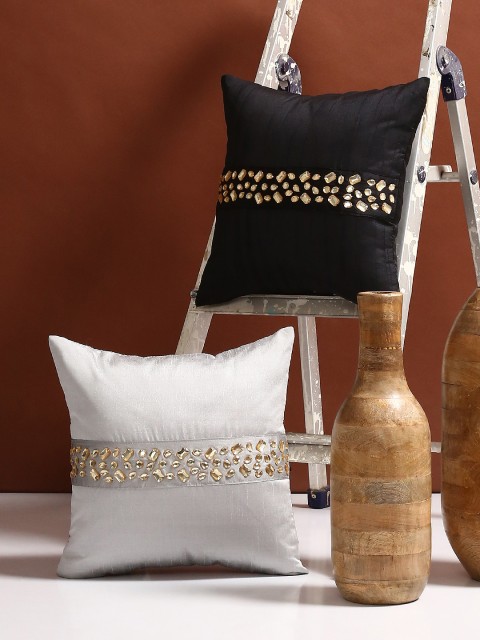 Floral cushion covers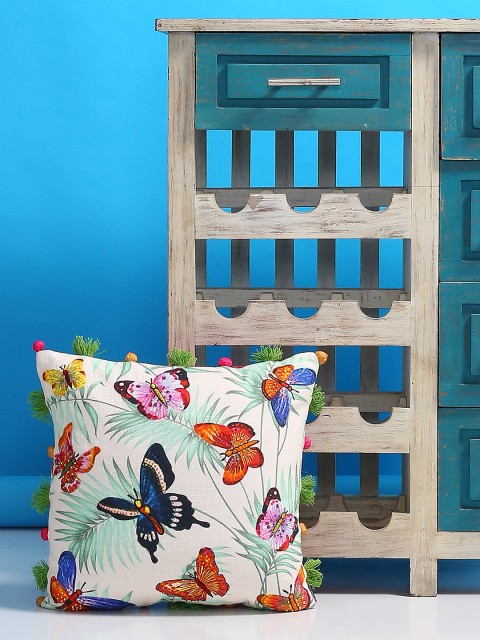 Have you had similar experiences where you struggle to make a choice online?